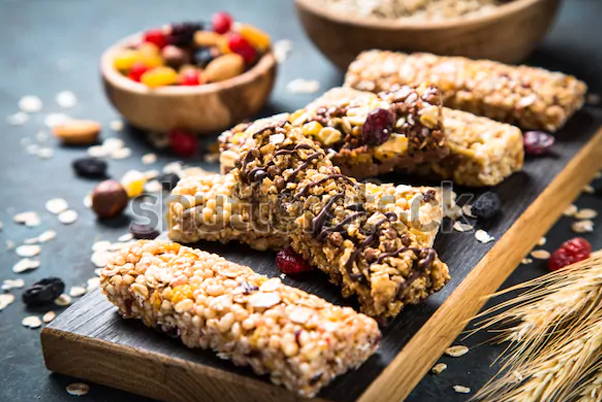 Healthy Calories
from 

High-quality 
PROTEIN DENSE Organic Ingredients!
Blended with grass-fed whey concentrate, milk protein isolate and whey protein isolate.
Our organic peanut butter, almond butter, and cashew butter are the delicious foundation of each Bite.
We care about what's inside every NRG Bite, and we care just as much about what's not inside, striking a beneficial balance between great taste and nutrition.

GMO-FREE,
Not Made from Soy
Made from grass-fed whey concentrate, milk protein isolate, and whey protein isolate. All ingredients are responsibly sourced.   
JUST A TAD SWEET,
 Less than 8g Sugar
Derived from organic agave nectar or organic clover honey and organic dates, used sparingly for just the right amount of satisfying sweetness.
We blend rice flour with dairy protein crisps, or ground chia and flax seeds for a tasty added crunch to complement the texture.
PROTEIN-PACKED,
Better Butters
Each flavor's base starts with organic peanut butter, organic almond butter or organic cashew butter for optimal, palate-pleasing protein.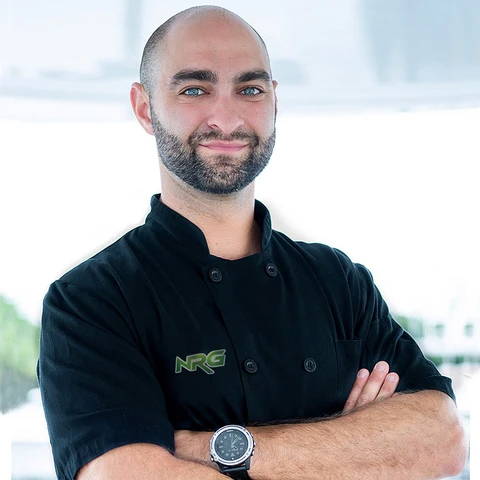 Paul Kahan - NRG Foods Founder, Chef
Meet Paul Kahan -- Private Yacht Chef, Fitness Enthusiast, and Type 1 Diabetic, diagnosed in adulthood. Prior to his career in culinary arts, he studied political science at Towson University in Baltimore, Maryland. However, Paul decided to switch gears and follow his true passion -- cooking. Paul began formal training in 2010 at the Art Institute of Fort Lauderdale where he studied culinary techniques and management. Shortly after graduating, Paul landed a job as a yacht chef, establishing a loyal and affluent clientele that includes the family of a Fortune 500 company, one of Hollywood's A-list actors and more. It was in this role as a yacht chef, where Chef Paul Kahan taught himself innovative culinary methods, embracing the ocean's dynamic diversity.
Outside of his private chef endeavors, Paul decided to take entrepreneurship in his own hands and founded NRG Foods. Shortly after learning his Type 1 diabetes diagnosis, Paul recognized a need in the energy bar market for a smaller portioned snack made with wholesome ingredients, the right ratio of nutrients and most importantly, palate-pleasing taste. As a diabetic, Paul struggled with finding a flavorful, low sugar, high-protein solution sized right for a snack, not a meal replacement. Paul developed three flavor profiles that provide snack satisfaction in a perfect portion size that's packaged for portability.