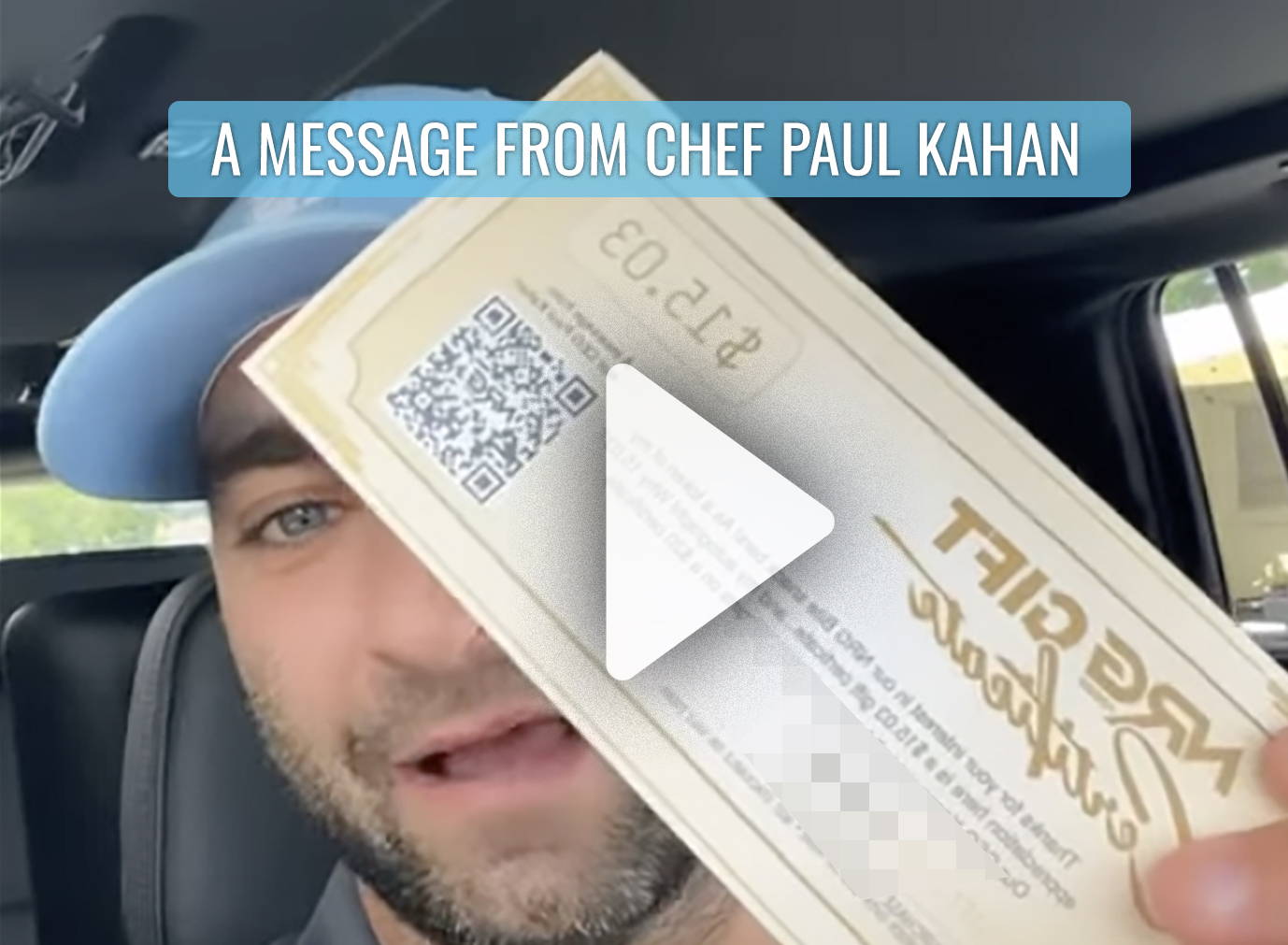 Greetings, first-time NRG Bite buyers! This is Paul Kahan, CEO of NRG-Foods, here. Assuming that you have now received your sample bars, opened them up, obtained the gift certificate, and scanned the QR code – now, my face graces your screen. First and foremost, I want to express my gratitude for trying our NRG Bites; it means a lot to me. We have just introduced our brand new Chocolate Chip Brownie Bites, and if you share my love for chocolate, rest assured, you won't regret it. So, keep calm and snack on!
REEDEM YOUR GIFT CERTIFICATE: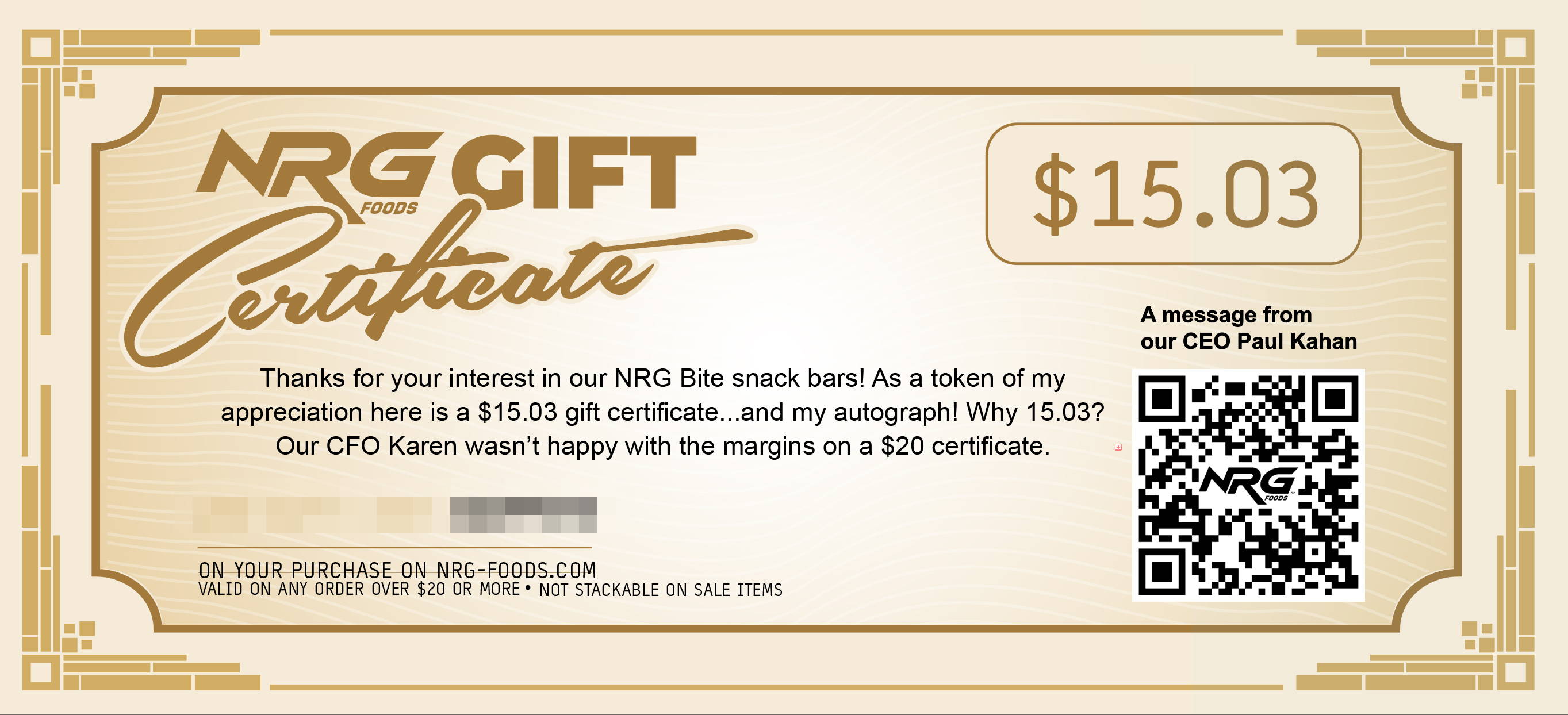 YOUR UNIQUE GIFT CODE:
GCFPKTV
VALID ON ORDERS OVER $20, NOT STACKABLE ON SALES ITEMS.
Savings shows at checkout